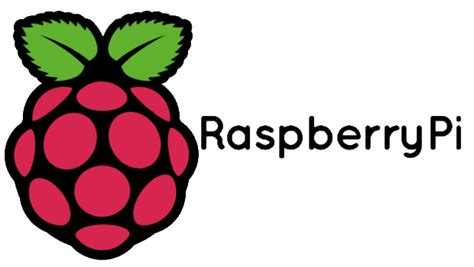 Aug
11
Open Source Raspberry Pi building automation system
August 11, 2017
0 Comment(s)
We have reworked our building automation controller to accept a Pi 'Compute' module which is basically a raspberry Pi controller on a stick. Below is a photo of the first round of hardware, the compute module is the green SODIMM board in the lower center. The lower and top boards of the controller are the two black PCBs. The standard Raspberry Pi is shown in the lower left for reference.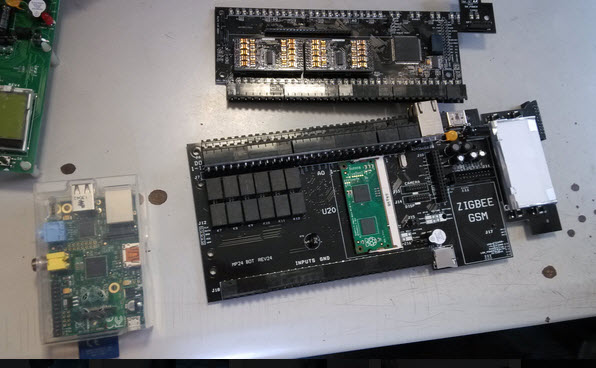 There is a new Pi3 version which I am told is compatible with this slot though we have yet to test this out. Here's a closeup of the compute module in the socket, an industry standard DDR2 Sodimm socket normally used for laptop memory modules.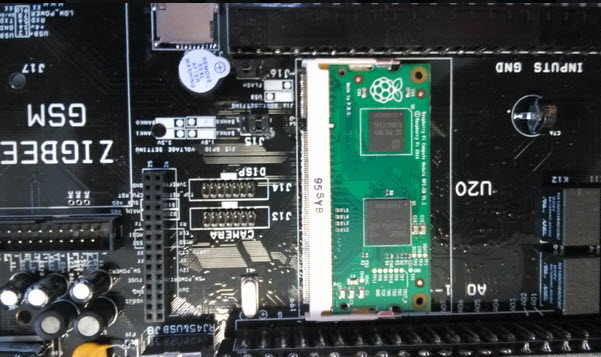 We have a module of our own on the roadmap using the Allwinner-tech.com, 64 bit, quad core A64.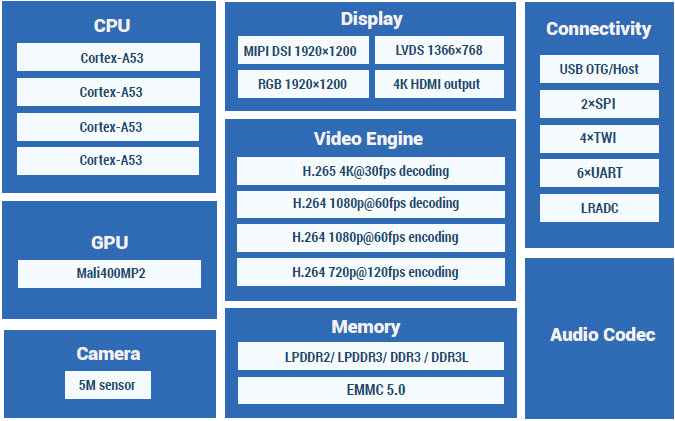 Here are the various cases which the compute module will be available in. The enclosures are din rail mount with plenty of LEDs, switches and connectors for the typical embedded controller application.

There is plenty of porting work ahead of us, the original work is done in C++ with many ties to the PC '86 architecture which needs to be ported over to the Arm/linux environment, we're just getting started learning about the raspberry environment here at Bravo so if you have expertise in this department we'd like to hear from you.