Description
Duct temperature and humidity sensor / transmitter well suited to all types of  building automation and environmental monitoring applications. The transducer can inteface to the automation system either with an analog signals or digitally over the RS485 network using either Bacnet or Modbus RTU protocols.
The analog signal can be field selected by moving a jumper, either 4-20ma or 0-10V full scale signals are available. The full scale range of the temperature signal can also be field selected by moving a jumper to one of three different ranges.
When communicating over RS485 the enthalpy and dew point are available as either Bacnet AV's or Modbus registers. Use our free T3000 software application to configure the baud rate, network ID for modbus, or the Bacnet instance number.
Dimension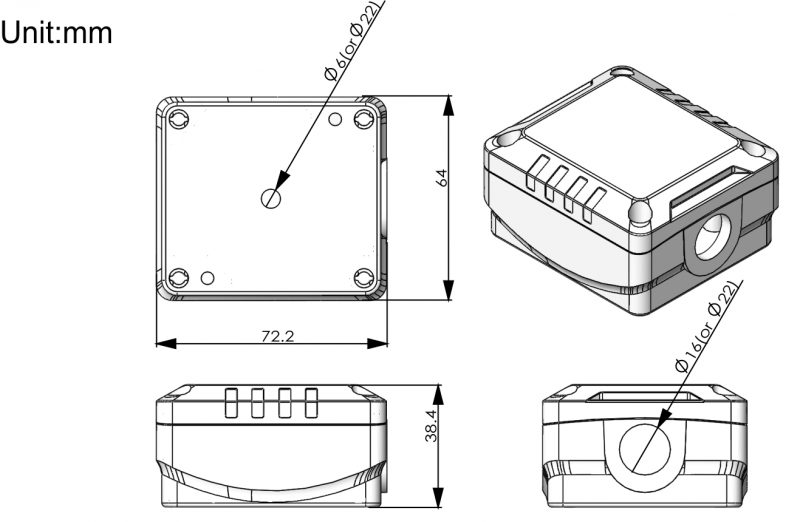 Wiring Diagram