Description
The level sensors output a continuous 0-10k Ohm resistance as the float position changes. As the float rises and falls, one of 10 dry contacts close and engage one of several resistors inside the unit. There are no active electronics in this device, just dry contacts and resistors which means there are fewer parts to fail. No power supply is required either, just wire the two conductors into any input on our T3 controllers and expansion modules and set up a custom table to match the height of your sensor and tank.
All metal parts are 316 stainless steel for compatibility with fuels, water and most process chemicals. Mounting is done through hole with 5 bolts to secure the sensor and a flange to seal the opening.
Wiring Diagram:Dimensions: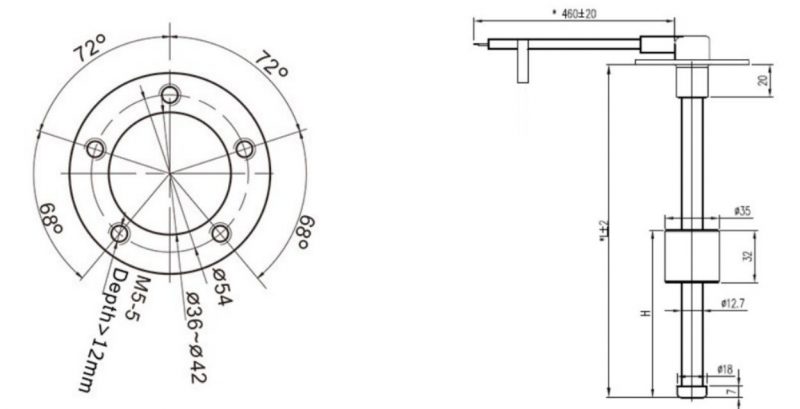 Part Number Scheme

Resistance versus Position

Note:
We can customize this product in various lengths and flange fittings. Drop us an email if you have an application in mind.